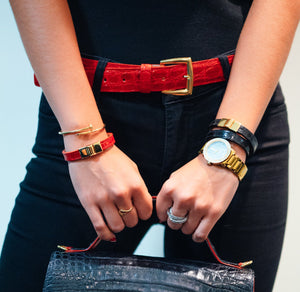 BELTS
---
Designed to represent elegance and grandeur through the combination of the finest materials to create an everlasting piece that brings added aesthetic value to any outfit.

The item features the instantly recognizable crocodile skin texture on the outside, contrasted with smooth calfskin suede leather on the inside, and Italian gold or silver hardware for the finishing touch.

This statement piece depicts refinement and sophistication.
---